Umzugsfirma > Déménagements > Mudanzas > إزالة > Traslochi > Verhuizingen > 清除 > شركة نقل >
London / Switzerland International Removals : Get free quotes from the best firms
Our Moving Partners
...find out the cost of moving
Customer's Reviews
Hanora Dalton
Extraordinary

Thanks to Michael & John for a fantastic job. The rain was unbearable but they carried on. It was dark when they finished and they had a two to three ...
Irene
Extraordinary

Brilliant service, thank you. Scott and Jason were efficient, friendly and cheerful. Irene ...
....read more
We offers peace of mind free quotes to anywhere in the world : We've helped over 50,000 families already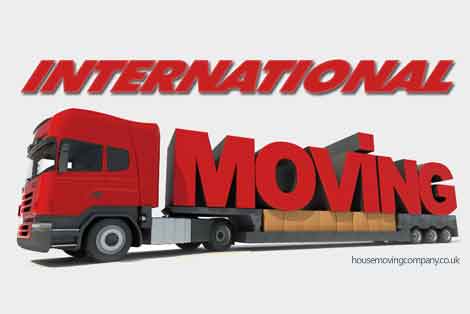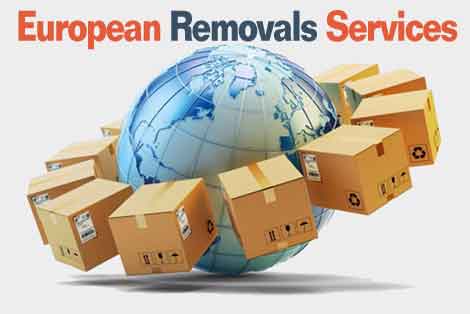 UK / Germany International

Removals Companies
UK / Switzerland

International Movers / Shipping
European international removal services either by road, rail, sea or air is available with all international moves. Our partners can also offer Door-to-door international removals. Whether you want to move abroad or from abroad back home, our nationwide partners in the UK and Europe are the expert for all types of international removals requests.
Free quotations are available for partial international removals and complete house removals solutions from all our partners in the UK, Germany & Switzerland. With the help of network of international movers and shipping partners worldwide; your household belongings can send quickly and safely internationally.
Door-to-door overseas removal services : European International Removals
The International Moving Company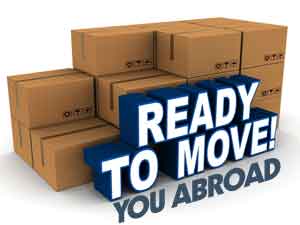 Our international moving companies european partners are ready to help with your move abroad fast and at a very competitive cost. The moving companies on our platform operates throughout Germany, Switzerland, France, UK, Spain, Scandinavia and Amsterdam with offers to handle all relocation services from anywhere in the world. Your request will be dealt with according to your needs; it's the only way for stress-free international moves. We only work with reliable overseas shippers, forwaders, piano movers, packers, Pets Removals & Animal Transporters, man and van, Pets Movers, excess baggage / luggage removal, and household removalsist you can trust in Switzerland.
International Moving Services
Satisfaction & Best Price guaranteed : European Furniture Movers Companies
Germany / UK Overseas Household Furniture Removals
Moving around the world requires detailed planning and qualified household furniture removals to handle everything for you. We work with shipping companies worldwide to help you plan and organise your move without any hassles. Thanks to our worldwide network of partners, they will make sure your belongings are handle with outermost care. Let's work together with you, submit your move request if you want to move and save time, and money.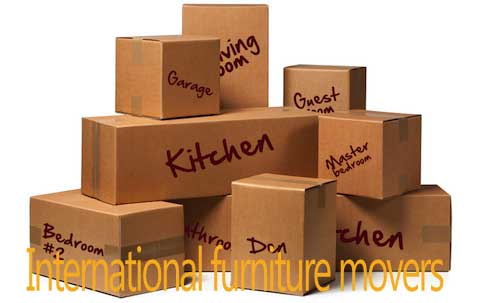 Cheapest Quotes : House Hold Goods Forwaders & Shipping Company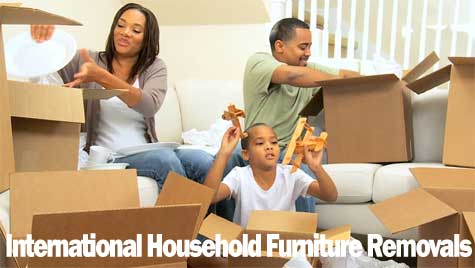 UK / Switzerland International Movers
Moving overseas with your family can be a challenging mission without having a qualified and experienced international mover at your disposal. As always, we advise companies, and private individuals looking for international quotes to be careful when looking for reliable mover or the type of company you want get your quote from. No all removal companies are registered, so be careful of unprofessional companies. All the Removal Companies we work with are vetted and in most cases belong to international moving organisation like BAR (British Association of Removers), IAM (International Association of Movers) formerly known as HHGFAA, FIDI, FAIM, OMNI
Trusted Worldwide Moving Companies, Door to door delivery
Container Shipping - Excess Baggage Delivery - Vehicle Transport
International Removal companies are require to help you pack, unpacking, load into truck(s) / Van(s) or Shipping container when needed. From full Removal service to partial move this includes any small excess baggage delivery services internationally. By using a professional international packing service, and company that handle both small and big move you can turn your move from a stressful move into a peaceful move with less trouble. We work with the companies that have the right equipments and skills to move you to Europe, overseas and around the world depending on your choice. Rest assured that they will handle your belongings carefully and ensures everything went peacefully well.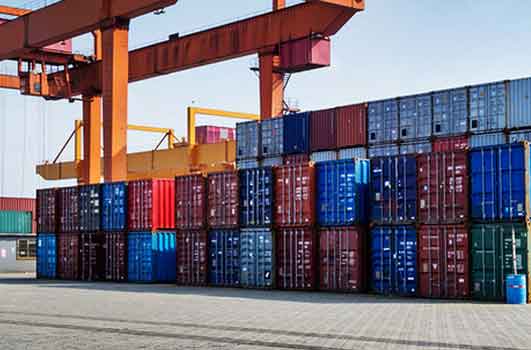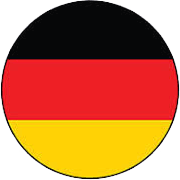 Internationale europäische Umzüge
Die besten internationalen europäischen Umzugsunternehmen
Internationale Umzugsfirmen
Der Umzug von einem Ort zum anderen ist ein anspruchsvoller Prozess und kann extrem anstrengend sein. Wir haben in den letzten 10 Jahren mehr als 50.000 Menschen bei der kostenlosen Anfrage zur internationalen Angebotsanfrage unterstützt. Wir arbeiten mit den besten Geschäftspartnern zusammen, wenn es darum geht, ins Ausland zu gehen oder umzuziehen, und sie können das gleiche in Europa tun und exzellente Umzugsleistungen liefern, die die Zufriedenheit und Erwartungen der Kunden übertreffen. Egal, ob Sie in ein anderes Haus umziehen oder international umziehen, es ist für unsere Partner weder zu weit noch zu kompliziert.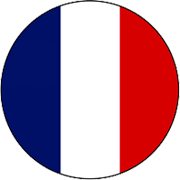 Déménagements Européens Internationaux
Les meilleures entreprises internationales de déménagement européen
Entreprises de déménagement international
Se déplacer d'un endroit à un autre est un processus exigeant et peut être extrêmement stressant. Nous avons aidé plus de 50 000 personnes au cours des 10 dernières années grâce à leur demande de devis mobile international gratuite. Nous travaillons avec les meilleurs partenaires dans le monde des affaires, qu'il s'agisse de déménager à l'étranger ou de s'installer à l'étranger. Ils peuvent également faire de même en Europe pour obtenir d'excellents résultats en matière de services de déménagement, garantissant ainsi un niveau supérieur à la satisfaction de la clientèle. Que vous déménagiez dans un autre lieu ou que vous déménagiez à l'international, rien ne serait plus compliqué ni plus difficile pour nos partenaires.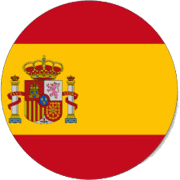 Mudanzas internacionales europeas
Las mejores empresas internacionales de mudanzas europeas.
Empresas de mudanzas internacionales
Pasar de un lugar a otro es un proceso exigente y puede ser extremadamente estresante. Hemos ayudado a más de 50,000 en los últimos 10 años con su solicitud de cotización móvil internacional gratuita. Trabajamos con los mejores socios comerciales cuando nos mudamos al extranjero o nos mudamos al extranjero, y ellos también pueden hacer lo mismo en Europa para ofrecer excelentes resultados de servicios móviles garantizados para superar la satisfacción y las expectativas de los clientes. Ya sea que se mude a una casa diferente o se mude internacionalmente, no hay un movimiento demasiado lejos o complicado para nuestros socios.
Avon Bedfordshire Berkshire Bristol Buckinghamshire Cambridgeshire Cheshire Cleveland Cornwall Cumberland Cumbria Derbyshire Devon Dorset Durham Essex, London, UK Gloucestershire Greater London Hampshire Herefordshire Holland Humberside Huntingdon Huntingdonshire, England Isle of Ely Isle of Wight Kent Kesteven Lancashire Leicestershire Lincolnshire Lindsey London, Greater London Manchester Merseyside, England Middlesex, London Midlands Norfolk Northamptonshire Northumberland Nottinghamshire Oxfordshire Peterborough Riding Rutland Shropshire Soke of Peterborough Somerset Staffordshire Suffolk Surrey Sussex Tyne and Wear Warwickshire Westmorland Wiltshire Worcestershire Yorkshire
Déménagements Internationaux Mudanças Internacionais 國際搬遷 Internationale Umzüge Uluslararası Taşınma عمليات الإزالة الدولية Международни премествания 国际搬迁 Kansainväliset muutot Διεθνείς μετακομίσεις Przeprowadzki międzynarodowe Internasjonale flyttinger Mudanzas internacionales Internationella flyttningar Traslochi internazionali Alþjóðlegar flutningar Internationale flytninger Internationale verhuizingen Mudanças Internacionais അന്താരാഷ്ട്ര നീക്കംചെയ്യലുകൾ Burgenland Kärnten Carinthia Niederösterreich Oberösterreich Salzburg Steiermark Styria Tirol Tyrol Vorarlberg Wien Vienna Eisenstadt Klagenfurt Sankt Pölten Linz Graz Innsbruck Bregenz Austria Bruxelles Antwerpen Hasselt Gent Leuven Brugge Namur Wavre Mons Liège Arlon Belgium Antwerp Limburg Oost-Vlaanderen Flanders Vlaams-Brabant West-Vlaanderen Région wallone Wallonia Brabant Wallon Hainaut Luxembourg Région de Bruxelles Bruxelles-Capitale Cyprus Ammóchostos Famagusta Lárnaka Larnaca Lefkosía Nicosia Lemesós Limassol Páfos Paphos Jihočeský kraj Bohemian Jihomoravský kraj Moravian Karlovarský kraj Karlovy Vary Královéhradecký kraj Hradec Králové Liberecký kraj Liberec Moravskoslezský kraj Moravian-Silesian Olomoucký kraj Olomouc Pardubický kraj Pardubice Plzeňský kraj Plzeň Praha Hlavni mĕsto Praha Prague Středočeský kraj Ústecký kraj Ústí Vysočina Zlínský kraj Zlín České Budějovice Brno Ostrava Ústí nad Labem Jihlava Czech Republic København Viborg Aalborg Sorø Vejle Denmark Hovedstaden Midtjylland Jutland Nordjylland Sjælland Zealand Syddanmark Finland Åland Åland Islands Etelä-Karjala Karelia Etelä-Pohjanmaa Ostrobothnia Etelä-Savo Savonia Kainuu Kanta-Häme Tavastia Proper Keski-Pohjanmaa Ostrobothnia Keski-Suomi Kymenlaakso Kymmenedalen Lappi Lapland Päijät-Häme Päijänne Tavastia Pirkanmaa Pohjanmaa Ostrobothnia Pohjois-Karjala Karelia Pohjois-Pohjanmaa Ostrobothnia Pohjois-Savo Savonia Satakunta Uusimaa Nyland Varsinais-Suomi Egentliga Helsinki Mariehamn Lappeenranta Seinäjoki Mikkeli Kajaani Hämeenlinna Kokkola Jyväskylä Kotka Rovaniemi Lahti Tampere Vaasa Joensuu Oulu Kuopio Pori Turku Paris Lyon Dijon Rennes Orléans Ajaccio Strasbourg Lille Rouen Bordeaux Toulouse Nantes Marseille France Auvergne Rhône Alpes Bourgogne Franche-Comté Burgundy Bretagne Brittany Centre - Val de Loire Corse Corsica Grand Est Hauts-de-France Île-de-France Normandie Normandy Nouvelle-Aquitaine Occitanie Pyrénées-Méditerranée Occitania Pays de la Loire Provence Côte d'Azur Berlin Stuttgart München Potsdam Bremen Hamburg Wiesbaden Schwerin Hannover Düsseldorf Mainz Saarbrücken Dresden Magdeburg Kiel Erfurt Germany Baden-Württemberg Bayern Bavaria Brandenburg Hessen Hesse Mecklenburg-Vorpommern Mecklenburg-Western Pomerania Niedersachsen Lower Saxony Nordrhein-Westfalen Rhine-Westphalia Rheinland-Pfalz Rhineland-Palatinate Saarland Sachsen Saxony Sachsen-Anhalt Saxony-Anhalt Schleswig-Holstein Thüringen Thuringia Gibraltar Athínai Komotiní Pátrai Kozáni Kérkyra Ioánnina Thessaloníki Irákleion Ermoúpolis Trípolis Lamía Lárisa Mytilíni Greece Madrid Sevilla Zaragoza Oviedo Santa Cruz de Tenerife Las Palmas de Gran Canaria Santander Toledo Valladolid Barcelona Ceuta València Mérida Santiago de Compostela Palma Logroño Melilla Murcia Pamplona Vitoria-Gasteiz Spain Andalucía Andalusia Aragón Asturias Canarias Canary Islands Cantabria Castilla-La Mancha Castilla y León Cataluña Catalonia Comunitat Valenciana Comunidad Valenciana Extremadura Galicia Illes Balears Islas Baleares Balearic Islands La Rioja Navarra Navarre País Vasco Euskal Herriko Basque Country Stockholm Karlskrona Falun Gävle Gotland;Visby Halmstad Östersund Jönköping Kalmar Växjö Luleå Örebro Linköping Malmö Nyköping Uppsala Karlstad Umeå Härnösand Västerås Göteborg Sweden Blekinge län Dalarnas län Gävleborgs län Gotlands län Hallands län Jämtlands län Jönköpings län Kalmar län Kronobergs län Norrbottens län Örebro län Östergötlands län Skåne län Södermanlands län Stockholms län Uppsala län Värmlands län Västerbottens län Västernorrlands län Västmanlands län Västra Götalands län Bratislava Banská Bystrica Košice Nitra Prešov Trenčín Trnava Žilina Slovakia Banskobystrický kraj Bratislavský kraj Košický kraj Nitriansky kraj Prešovský kraj Trenčiansky kraj Trnavský kraj Žilinský kraj Amsterdam 's-Gravenhage Assen Lelystad Leeuwarden Arnhem Groningen Maastricht 's-Hertogenbosch Haarlem Zwolle Utrecht Middelburg Netherlands Drenthe Flevoland Fryslân Friesland Gelderland Noord-Brabant Noord-Holland Overijssel Zeeland Zealand Zuid-Holland Bern Aarau Herisau Appenzell Liestal Basel Fribourg Genève Glarus Chur Delémont Luzern Neuchâtel Stans Sarnen Schaffhausen Schwyz Solothurn St. Gallen Frauenfeld Bellinzona Altdorf Sion Lausanne Zug Zürich Switzerland Aargau Argovia Appenzell Ausserrhoden Appenzell Outer Rhodes Appenzell Innerrhoden Appenzell Inner Rhodes Basel-Landschaft Basel-Country Basel-Stadt Basel-City Genève Geneva Graubünden Grisons Jura Nidwalden Nidwald Obwalden Obwald Thurgau Thurgovia Ticino Uri Valais Vaud Zürich Zurich Lisboa Vila Nova de Gaia Porto Amadora Matosinhos Braga Maia Odivelas Guimarães Santa Maria da Feira Almada Coimbra Queluz Funchal Portugal Alentejo Algarve Centro Lisboa Lisboa Madeira Norte Norway Agder Innlandet Hedmark Oppland Møre og Romsdal Nordland Oslo Rogaland Troms og Finnmark Romsa ja Finnmárku Trøndelag Trööndelage Vestfold og Telemark Vestland Hordaland Sogn og Fjordane Viken Akershus Buskerud Østfold Kristiansand Arendal Hamar Lillehammer Molde Bodø Stavanger Tromsø Vadsø Steinkjer Skien Tønsberg Bergen Leikanger Monaco Condamine Fontvielle Monaco-Ville Monte-Carlo San Pawl Il-Baħar Birkirkara Sliema Mosta Qormi Żabbar Swieqi Marsaskala Msida Naxxar San Ġwann San Ġiljan Malta Mamer Clervaux Diekirch Echternach Esch-sur-Alzette Grevenmacher Mersch Redange-sur-Attert Remich Vianden Wiltz Capellen Kapellen Clervaux Klierf Diekirch Dikrech Echternach Iechternach Esch-sur-Alzette Esch-Uelzecht Grevenmacher Gréiwemaacher Luxembourg Lëtzebuerg Mersch Miersch Redange Réiden Remich Réimech Vianden Veianen Wiltz Wolz Liechtenstein Oberland Unterland Schaan Vaduz Triesen Balzers Eschen Mauren Triesenberg Ruggell Abruzzo Basilicata Calabria Campania Emilia-Romagna Friuli-Venezia Giulia Lazio Latium Liguria Lombardia Lombardy Marche Molise Piemonte Piedmont Puglia Apulia Sardegna Sardinia Sicilia Sicily Toscana Tuscany Trentino-Alto Adige Trentino-Südtirol Umbria Valle d'Aosta Vallée d'Aoste Aosta Valley Veneto Venetia Roma L'Aquila Potenza Catanzaro Napoli Bologna Trieste Genova Milano Ancona Campobasso Torino Bari Cagliari Palermo Firenze Trento Perugia Aosta Venezia Dublin Cork Galway Limerick Waterford Dundalk Drogheda Navan Bray Ireland Reykjavík Keflavík og Njarðvík Akureyri Selfoss Akranes Vestmannaeyjar Grindavík Hveragerði Ísafjörður Sauðárkrókur Iceland